God and Mercurochrome
I was a tomboy when I was young. I was always outside riding my big wheel or bike, playing baseball, freeze-tag; anything that involved being outside and running.
There was a neighbor boy, Johnny, and we would ride bikes together. I forgot to mention I have a bit of a competitive streak, so naturally when Johnny wanted to have a bike race, I was all for it.
So there we are, racing down the road, our legs pumping, the wind blowing in our face, the imaginary crowd going wild, and I was in the lead. And then it happened…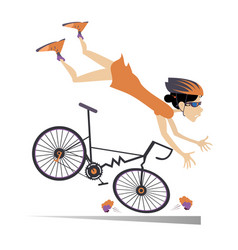 My tire hit a rock and I went flying. Ouch! I was skinned up, my knees were bleeding, my forehead above my eyebrow was bleeding (I still have a little scar), my pride laid in a heap on the ground. Johnny was a good friend; he pushed my bike home for me as I limped down the road crying.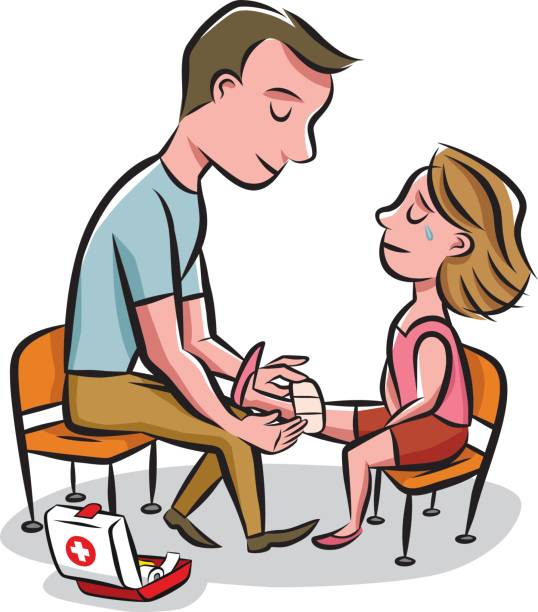 As much as the scraped knees and cut forehead hurt, it was nothing compared to the spit fire that was coming. Are you old enough to remember Mercurochrome? It was awful. My father chased me around the house to clean my cuts and apply some good ol' devils fire to kill any germs. Even with my cries of "No, no, no!" He picked me up, sat me on the kitchen sink, cleaned my cuts, and bandaged me up.
I think I remember this so well because of what happened after. My family didn't have a lot of money, so anytime we went out to eat it was a special treat. To make me feel better, my father took us out for dinner; and guess what… I got to pick the restaurant! The pain from the bike wreck went away, but one thing that did remain was the memory of the after. My father wasn't trying to torture me (even though it felt like it at the time), he was helping me. Then to apply the medicine of love he took me out to eat.
God speaks to me when I read the Bible, and as odd as it may sound, He brought this memory back to me with the verse from Jeremiah.
"For I know the thoughts and plans that I have for you," says the Lord, "thoughts and plans for welfare and peace and not for evil, to give you hope in your final outcome." -Jeremiah 29:11
Sometimes when our world comes crashing down around us it is easy to think we are being punished. Especially when we know we have to let go of some things… or someone. Or maybe the letting go was not your choice and you are feeling a loss, betrayal, and rejection.
Just like when I was running away from my father so he couldn't put the "medicine" on my wounds, we run from God. "Please, God, don't take this (you fill in the blank) from me." We plead. Even when we know what we are holding on to is hurting us, we are afraid of the pain of healing.
This is what I hear God saying, "I know the plans I have for you, My thoughts are for you, I am for you, and though it may hurt, I promise you if you let go of (you fill in the blank) and give it to me, I will replace it with hope and the final outcome will not be more injury, but healing, wholeness, and purpose." (My paraphrase of Jeremiah 29:11)
Whatever it is that you are holding on to, and you are afraid to let go because it has become your normal, please know this: Gods plans for you are so much higher than you can ever imagine. And yes it might hurt, the healing process is just that… a process, but if you allow Him to clean your wounds, you will heal and His joy will come. Why? Because with Him you have hope in your final outcome.
Be Free & Stay Free